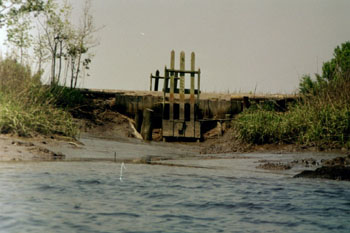 What People are Saying...

...ABOUT THE TOURS....
Hi Ralph! Thank you so much for the wonderful trip! I just smile when I think of it! You were an awesome tour guide & we had a blast. When we get back I plan to write a great review on trip Advisor. Love the beautiful pics!
Hi Ralph,
We just returned home. The kayak trip was a highlight of our vacation. Thanks for the pictures
Dear Ralph: The pictures turned out great. Thanks so much! The kayak trip was a highlight of our trip

We had a fantastic time and we did get to see dolphins so my wife was happy. She is telling everyone that the kayak trip was the most enjoyable activity during our time in Charleston.
________________________________________

Kayaking with Ralph Earhart - I am not an outdoors-type person by any stretch of the imagination. My husband recently started kayaking and I had read very good reviews of Ralph Earhart on here, so I told him to set something up. We did a 3 hour trip on the Edisto River/through rice fields/ending on Penny Creek. I had never been kayaking before and was pretty nervous but I was at ease as soon as I met Ralph. I loved the trip. It was a highlight of the vacation. Highly recommended! I saw things I never would have seen otherwise. It was very "serene" also as Ralph described it.
______________________

Ralph, the photos are terrific!! Thanks for sending them and thanks so much for taking us out. We had a blast!! Sam went on and on to her friends later in the day about how much fun she had and how Mr. Ralph told us pirate stories. I also enjoyed our trip and hearing about the pirates. It makes for a very entertaining paddle. I look forward to another trip hopefully soon.
-- -------------------------------------------------------------------AND ABOUT THE BOOK ---------------------------------------------------------------.
I consider it an honor to do this endorsement for the updated version of Ralph's book "Kayak Charleston". This version offers a more precise and detailed reading of the rivers and creeks in and around the low country. He also provides accurate means of directions by including GPS waypoints to help us locate landings and finding our way on the water. Ralph is a member of the LowCountry Paddlers who has taken on extra duties as Treasurer and Trip Planning Committee Chairman. I am glad to know Ralph not only as a fellow paddler, but as a good friend as well!

Todd Beach
President
LowCountry Paddlers


It's hard to imagine a better guide to all the fantastic paddling routes in and around Charleston than the first edition of Kayak Charleston, but Ralph has outdone himself this time by catering to all the gadget lovers out there. The updated version of this great guidebook now has GPS locations for many of the guide's featured trips. Now there is precise direction to your favorite paddling spot even when that "red on green marker in the middle of the Edisto" is missing or one of our many hurricanes comes along and removes the large tree you once used to find your favorite lunch spot! Thanks again, Ralph, for providing an ever increasing population of LowCountry outdoor enthusiasts the maps, tips and tricks for which to enjoy a wonderful paddling adventure!
P. Suzette Urick
Basic Coastal Kayak Instructor, American Canoe Association;
3-Star Award, British Canoe Union;
President 2001-2003, LowCountry Paddlers;
Safety Officer, LowCountry Paddlers


Hi Ralph...just want to again say many thanks for the great trips in the past month or so....Hutchinson Island, Santee-Chicken Creek, and Horseshoe Creek today. I have truly enjoyed the trips ...they have been well worth crawling out of bed very early and driving the distance...am looking forward to the next one...You are a great trip organizer and leader and I have learned to enjoy lunch literally in the water!!!
Thanks again for all your efforts...Jan Modjeski (Murrels Inlet, South Carolina)
Mr. Earhart,

I want you to know how much I enjoyed your book. We recently spent spring break at Folly Beach. My son and I went kayaking on 3 different occasions in the ACE basin using your book as a guide. We had only kayaked on the lakes here in the Upstate of SC, so tides, alligators and rice canals were all new experiences.

Your directions to the landings were great. The tide predictors worked out great. The trips were accurately described. We used your book, a handheld GPS, and a Coastal Expeditions map and every trip went off without a hitch. We are looking forward to returning and doing some more of the trips you have descibed. For your information, the folks here at Half-Moon Outfitters in Greenville recommended your book and the map.

Thanks for providing such a great resource.

Tim Brady
Greenville SC